click Silver Screen Novel for original post
Movie News Monday
'The Selection' Receives Casting Directors and Location
February 6, 2012 • •
Last week we reported on the CW Network picking up the rights to Kiera Cass' upcoming novel, 'The Selection'. BackStage has now confirmed that the series has just been given it's production location and official casting director.
"The Selection," will shoot in Vancouver, but it's being cast in Los Angeles by Barbara Stordahl and Angela Terry. The pilot, from Warner Bros. Television, is set 300 years in the future. The protagonist is a poor woman who is chosen to compete in a contest, the winner of which will be crowned queen of a war-torn nation. No shoot date has been set yet. Stordahl/Terry also casts ABC Family's "Jane by Design" and TNT's "Leverage." Source:
Back Stage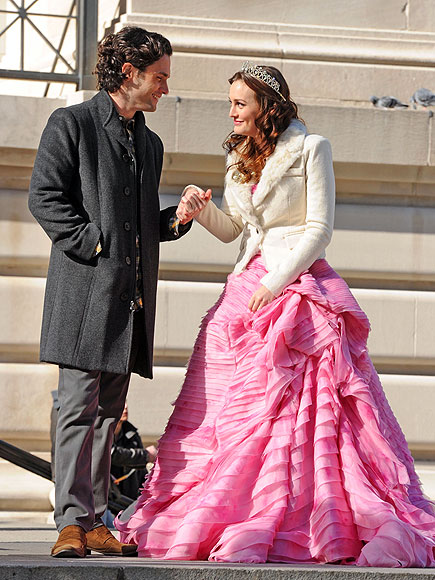 And on the side note this dress totally make me think of the cover for the Selection by Kiera Cass...
I am hoping for more CW love.
So what do you think of this news excited or eeehhh just another CW drama??
Photo credit People mag. HAPPY MOMENT Gossip Girl co-stars Penn Badgley and Leighton Meester share a sweet moment while filming a scene Monday in New York City