In My Mailbox a day late..
I recieved a Signed editon of Wicked Lovley from Nancy!
An Autographed copy of Fade by Lisa McMann from Tricia.
And I recieved an ARC of PREY by Rachel Vincent!!! Squeee!!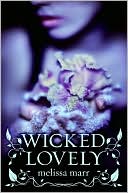 Rule #3: Don't stare at invisible faeries.
Aislinn has always seen faeries. Powerful and dangerous, they walk hidden in mortal world. Aislinn fears their cruelty—especially if they learn of her Sight—and wishes she were as blind to their presence as other teens.
Rule #2: Don't speak to invisible faeries.
Now faeries are stalking her. One of them, Keenan, who is equal parts terrifying and alluring, is trying to talk to her, asking questions Aislinn is afraid to answer.
Rule #1: Don't ever attract their attention.
But it's too late. Keenan is the Summer King who has sought his queen for nine centuries. Without her, summer itself will perish. He is determined that Aislinn will become the Summer Queen at any cost—regardless of her plans or desires.
Suddenly none of the rules that have kept Aislinn safe are working anymore, and everything is on the line: her freedom; her best friend, Seth; her life; everything.
Faerie intrigue, mortal love, and the clash of ancient rules and modern expectations swirl together in Melissa Marr's stunning 21st century faery tale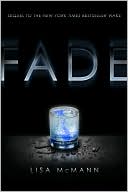 SOME NIGHTMARES NEVER END.
For Janie and Cabel, real life is getting tougher than the dreams. They're just trying to carve out a little (secret) time together, but no such luck.
Disturbing things are happening at Fieldridge High, yet nobody's talking. When Janie taps into a classmate's violent nightmares, the case finally breaks open — but nothing goes as planned. Not even close. Janie's in way over her head, and Cabe's shocking behavior has grave consequences for them both.
Worse yet, Janie learns the truth about herself and her ability — and it's bleak. Seriously, brutally bleak. Not only is her fate as a dream catcher sealed, but what's to come is way darker than she'd feared....
SOMETIMES PLAYING CAT AND MOUSE IS NO GAME...Play? Right. My Pride is under fire from all sides, my father's authority is in question and my lover is in exile. Which means I haven't laid eyes on Marc's gorgeous face in months. And with a new mother and an I-know-everything teenager under my protection, I don't exactly have time to fantasize about ever seeing him again.Then our long-awaited reunion is ruined by a vicious ambush by strays. Now our group is under attack, Marc is missing, and I will need every
bit of skill and
smarts to keep my family from being torn apart.
Forever